This page features a mixed bag of some of Mario's current/recent/old/ancient projects. Please feel free to contact him via email).

Kindly note, unless otherwise noted, all content copyright © by StudioView Interactive, LLC. and may only be downloaded for personal viewing. Unauthorized usage is frowned upon and, based on how deep the perpetrator's pockets are, will be prosecuted to the full extent of the law. Also, and depending on locale, mandatory sentence may include spending Thanksgiving at the Ozbournes'! (Oh, you'd better believe we have a time machine!)

Need to cure insomnia? No problem! Check out Mario's BIO.

Hey, have you heard Mario's lament? If not, then check out "Save the Wails," a streaming adaptation of Janice Joplin's "Mercedes Benz" (Too young? Then ask your parents... or their parents...)
Want to display, hang, and even wear Mario Henri Chakkour's art? Then check out his Society6 store!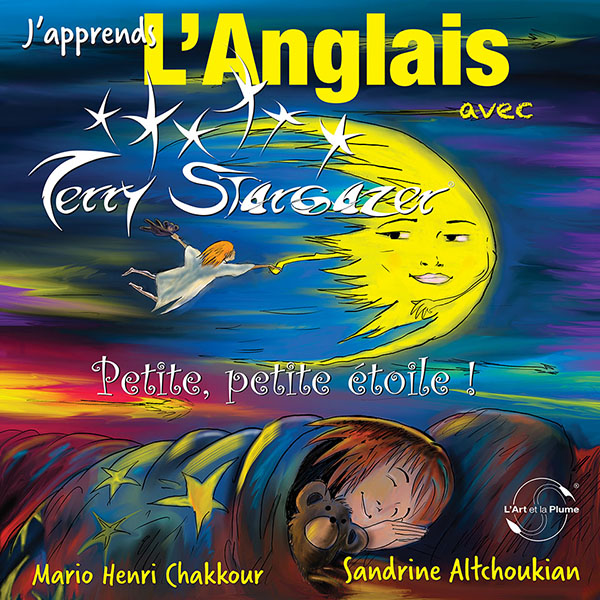 https://society6.com/product/footlights_leggings?sku=s6-8419235p43a56v415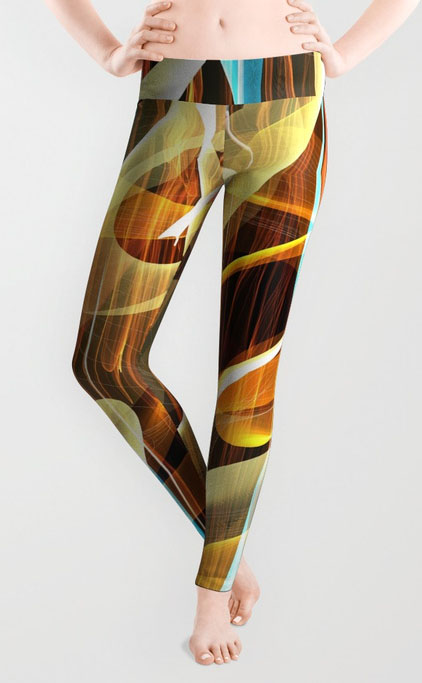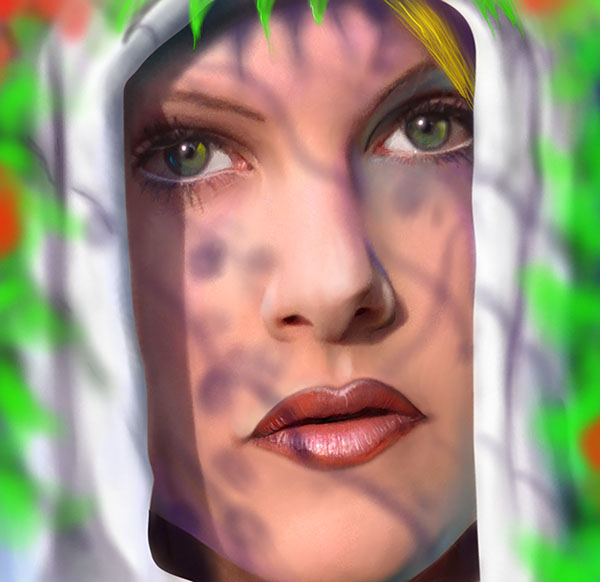 • YOUTUBE CHANNEL


• "DAS BLOG"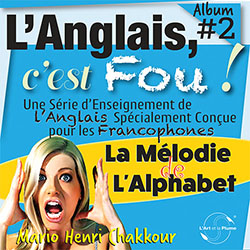 An English-language audio series created by Mario that is especially conceived for French-speaking audiences.
Planet English ®

Mario co-founded Planet English ®. This training center offers custom-fitted English language courses to meet the needs of a wide range of French students, from the first-grader to the CEO who needs to make the grade. In March 2014, Planet English ® attained the official status of "Professional Training Center."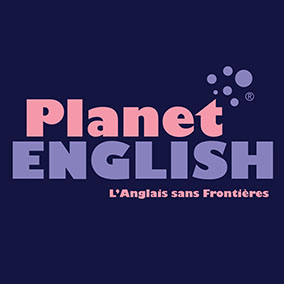 Branding a Dental Practice: Phase One—The Logo: "This is one of those projects than come only once in a blue moon! I got the opportunity to design a new character ("Dento"). The drawing was first done in Corel® Painter, then traced over in FLASH. No, you are not dreaming! Flash is AMAZING as a VECTOR art creation tool and I highly recommend it! Of course, you will need a tablet—forget the mouse... and brush your teeth!"




Branding a Dental Practice:Phase Two — Introducing Dento.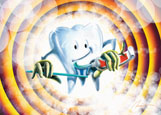 Branding a Dental Practice: Phase Three — web site prototype for desktop, pad, and mobile.






Production Arts, Limited's web site.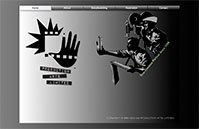 A Sampling of Illustrations and Storyboards.



>>>>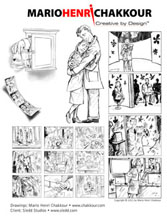 >> >>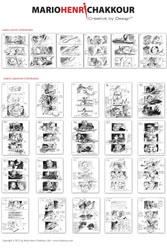 AMD Commercial Storyboards:


AMD Commercial Animatic




Mario's Expanded lllustration Portfolio on Production Arts Ltd.: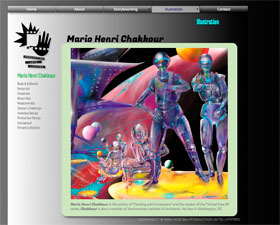 Mario's Expanded Storyboard Portfolio on Production Arts Ltd.

A Sampling of Corporate Brand Identity Logos
(The Camros, CAIS, , Comtech, First Choice and Dynamics logos were created on behalf of Imago Inc.)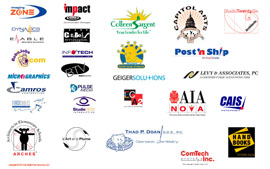 Work-in-Progress: an homage to Mobius, McQuarrie, and Mead.


Post N' Ship Logo and Tagline launched: Chakkour designed the brand indentity logo and tagline for this family-owned business. Check it out, and better yet, if you're in the neighborhood, drop in for great service and expert customer care!


Below is a 30-second advertising spot conceived and produced by Mario Henri Chakkour for Post 'N Ship.The soundtrack was composed, performed and produced by Mario Henri Chakkour at Churchman Way Studios. Drum samples by Michael Botts, courtesy of ILIO's Double Platinum Drums.

Copyright © 2011 by StudioView Interactive, LLC.





Fluke and Duke ® is an interactive, media-rich audio-visual tool, that facilitates the immersion in the English language (Target audience: French-speaking children, 5 and up). This project brings together all of Mario's creative, musical, and technical talents and teams him up with a fantastic group of professionals. To date, this project has benefited hundreds of French kindergarten students, who have received free education, a love for learning English (last we checked, that's considered a MIRACLE in France) and a definite advantage for the future, despite the fact that their school is in just about the "toughest" Paris school district. Hope through education — and the occasional song! :)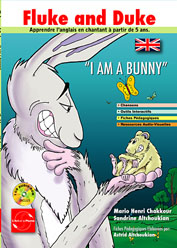 Mario's collection of "Fluke and Duke ®" songs.



Listen for free on Spotify

Purchase from iTunes
FlukeShuffle™ (fully working Flash ® prototype/demo). Designed as an extension of the Fluke and Duke method.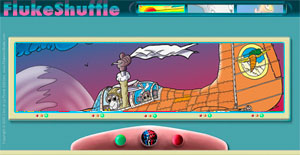 FlukeCount™ (fully working Flash ® prototype/demo). Designed as an extension of the Fluke and Duke method (serving French kindergarten children).

In this prototype: To launch the game, click on the "FLUKECOUNT" Logo then on the GREEN PULSATING button at the bottom. To play the game: (1) Click on any of the multicolored buttons to hear the number. (2) Select the corresponding image. If ANY 2 buttons/2 images are clicked successively, or an incorrect image is chosen: TILT! The timer is set for 1 mn. and automatically launches once the first button is clicked. Click on the timer to "pause"/"resume play." Each time the game is reset both buttons and images are reshuffled randomly!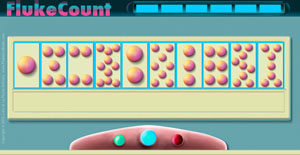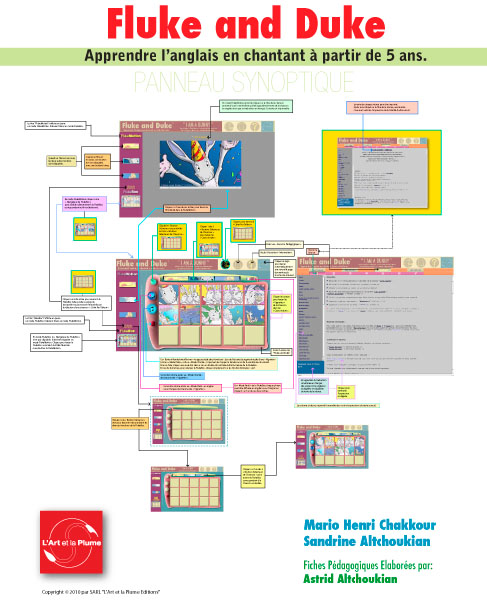 Fluke and Duke ® First Cel Animation Pencil Test!

Short clip showing an animation test of Fluke, of Fluke and Duke ®. The animation was created, from scratch, in Corel ® Painter, using a Wacom Tablet. It was then assembled in Adobe ® Flash and Premiere. Also, the logo fo SARL "L'Art et La Plume Editions" as well as the corporate jingle were designed by Mario.





2005 VIDEO DIARY:

Chakkour visited the Rodin Museum in Paris — so that you don't have to!


More of Mario's Museum movies on YouTube


INNOCENT IN CHAINS: The Notes (Trailer)


Art, animation, and music by Mario.
Branding a Certified Public Accounting Firm: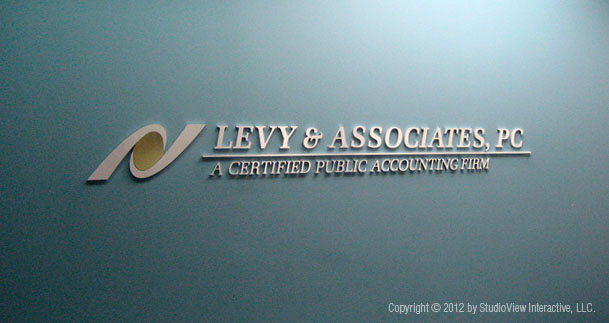 Vector Map: Each stylized building sketch was initially hand-created in Corel ® Painter, then converted into vector artwork for inclusion in the final map.
View full map here.

Living Sketchbook: Mario demonstrates his drawing technique!
Click the arrows only, otherwise your browser will be redirected to YouTube.


Want more? Please click on the link below.





My Afternoon at Blattner Brunner: "In mere hours, I whipped out storyboards for a couple of commercials, brainstormed and resolved the continuity issue they had in one of their TV spots, then drew up some print ads, and managed to have a great pastrami sandwich!


More Illustration Samples...


Classics (Dogville, Final Harvest, etc. created on a Quadra 700 with 20 MB of RAM!)
Gallery 1 • Gallery 2 • "FreeFall" • "Forest" • Requiem • Odyssée
Marie Haddad Story (Production Paintings) 1, 2 • Naughty or Nice! Art for holiday greeting card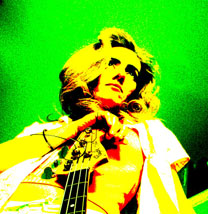 Dabbling in photography. Art by Mario.
Model: rumor has it this is actually Mario without his disguise...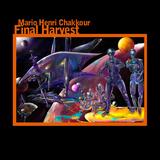 Frame-by-frame hand drawn gif animation.

PRINTS gone WIDE
OFFSET PRINTING
CD DUPLICATION
DIGITAL: Fire it up!
CHROMAZONE
Presidents' Day
St. Patrick's Day
Mother's Day
Knock Knock!

Cel Animation (In Progress)


2000 Credits movie for CD. "Lame" you say?!
But... aha...check out the "subtle" interplay between some of the titles and the percussion (high hat) :)
Oh, and try creating this with ANCIENT SOFTWARE!

"Share the Experience." (1998) This first brochure launched the new Logo and tag line of Dynamics and introduced its mission and positioning statements, all designed by Mario.
(Brochure copy also written by Mario)


Production Design Pencil Drawings (Storyboards).





CONCEPTS for DC Paper Show 2005.





Branding for AIA Northern Virginia






Character Design for Uproar.com
Character Design for Numberfit/Nuberbugs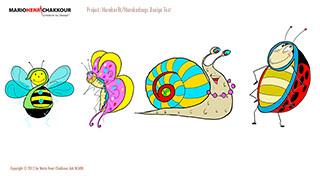 Branding for Pulse Media
Mario designed the logo for Pulse Media in 1998. It's good to still see it in service!


Branding for Micrographics, Inc.
Mario designed the original logo in 2001.


Branding for ECA2
Logo, tagline. (ECA2 is a financial consulting corporation based in Paris, France)

Branding for Capitol Arts Network (Here are some preliminary concepts ... otherwise know as "great rejects!")

Branding for Design DC (By invitation, Mario acted on the Continuing Education Advisory Board for Design DC.)
Branding for ARCHES (Architects in Elementary Schools)
American Institute of Architects Northern Virginia.






Branding and Ad for BTV Network — 2000 (Image 1, Image 2)
(Photography by Missy Loewe, model Laurie Wallace)
Web Page Concept
Branding for ENABLE Business Solutions
Logo Concept,


Brochure (pdf) "Here, I must say I was proud of how I was able to create a piece which clearly explains what the client does. It incorporates classic elements of branding: Tag line, unique selling proposition and services. The art on the cover reinforces the theme of "Architects of Communication" (which I came up with) and the the icons echo nicely the services, which you will note are well defined in easy to read English (sometimes needed to buffer all that techno-jargon!) "

Branding for MDHeal.com "What a production for such a small piece! This was meant to function as the welcome screen for MDHeal.com (no longer in service) a site dedicated to "integrated medicine." That's why you see a marriage of modern and ancient themes. This was a great project to work on. Sadly, after the 9/11 tragedy, it went under. I must have produced over 50 anatomical illustrations for that project. Here are a couple of samples: 1 2 3"

Branding for Techviewconsulting.com
"The welcome page is a good example of how to use animated Gifs in a subtle way. Remember, when I did this, the assumption was that we would stay away from Flash. Here is a mock up of the home page. At this stage, we fleshed out the main services so that the appropriate icons can be created."
"Get into the Zone" ad targeting illustrators. Photography then digital photo-retouching in Corel Painter and Photoshop



"All Systems GO!"
This poster was created from scratch without the use of 3D Software.



"Keep the Flame of Hope Alive!"
Created from scratch in Corel Painter

Holiday Greeting Cards mailer
Created from scratch in Corel Painter

"Meet the Zonies!"
"Imagine all the People Living Life in Peace"
Christmas Mailer
Direct Mail piece (And here is the concept sketch)
Imaging Zone Thank you Card
"Immerse Yourself"
2002 Calendar-Back Cover
Imaging Zone Banners: 1, 2
An arm and a Leg direct-mail piece for Imaging Zone. Creative Direction/Copywriting by Mario, Photography by Missy Loewe, Model Jennifer Grover (and a couple of "extras"...You might say Mario had one leg left to stand on!)



Virtual Pose ® Mario's critically acclaimed book and CD-ROM series!

Urban Visions (Conceptual Paintings of a City, created from scratch in Procreate Painter.)


This proverbial nerve center gives a bird's eye view of Mario's achievements leading up to 1998. It contains a plethora of examples from a wide range of media, Please have pop corn ready...You may be there for a while! (Editor's note: Mario has since learnt to spell "CopyWriting!")

GET THE PUBLIC INVOLVED! CD-ROM:
Mario is the Creator of "Get the Public Involved" (Hybrid CD-ROM) for the Office of The Committee Management Secretariat. . For those interested in the process, please view these content and design development notes and pencil/felt tip sketches "Before this project, I had no idea what advisory committees were all about. Initially, the title of this project was "GET INVOLVED!" which made sense when you learn that advisory committees are comprised of individuals from the private sector who render advice to the executive office. However, when I found out that the aim of the project was to send a subtle reminder to governmental agencies that they were required by law to "Get the Public Involved!" I quickly suggested a change in the title. Next, I met with the directors and absorbed as much information as I can with regards to plethora of documented ways of empowering agency official s to get the public involved in the process of Government. From the large volume of Data I studied, I identified 5. After all, we had only a few minutes to 'sell' our point and entice the viewer to click on the web links for further research. From there, I began sculpting the script. Parallel to that, I began working on GUI concepts, voice-overs, animation and musical score. Once all the parts were created, they were sent to the development team for programming in Director."
And, speaking of cool GUI, check this one out!

(SQA) ( NOT created in a 3D rendering program!)
Music: Here's Mario's homage to Jimi.
"Painting with Computers," the full-color step-by-step guide and showcase," Mario's first highly acclaimed book and CD-ROM.
Robojobs.com "The First Wonder of The Web™" (Interim page) (Mario Created "Robo™," the logo and tag line. Here are a couple of "Robo" concept sketches.
Branding for Italia Unique





( Creative/Art Direction by Mario, design by Imago) and thisd/m promo

."The Many Faces of Imaging." a cool direct mail campaign.

"Parting is Such Sweet Sorrow (or is it?)"


"The Adventures of The Chartreuse Illustrator" A whimsical and colorful ad targeting illustrators and design professionals. Created and Illustrated by Mario.
Some Movie Production Design Storyboards

Cel Animation:

"So, you want to be an Animator?" (a MUST see!) This 30 second animated movie was completely hand drawn and painted, frame by frame! The music was also produced and performed by Mario.
Micrographics Direct-Mail piece

( Creative Direction by Mario, design by Imago) " This is one of my all-time favorite examples of how to stretch a modest budget. First, Imago--who used to hire me as a freelance creative director to solve the problems at the conceptual level--asked to meet with their client. What was interesting about this meeting was that it took place in the client's kitchen. She informs us of the budget and we soon realized we were dealing with one of those situations every Marketing and Design Communications agency dreads, and that is to laugh out loud and say "no really! what's the budget?" Basically, we knew we couldn't say "no." Also, we knew that if the copy was good, it could carry the piece, regardless of how modest the production was. So I asked the client to explain what they wanted to achieve through an ad whose budget was meager at best. Turns out this was a big deal! Basically, this ad was announcing that the magazine in question--once available only via a hefty subscription to upper management--was now available free of charge to middle management. After listening to the client explain to me what the big deal was all about, I said to her: 'So, would you say that this magazine is akin to a tool box which can help you build your coporate ladder?' We basically nailed it. Theresa and I returned to the studio and I met with Meg Carpenter, a great copywriter and basically painted the picture for her. She flew with it. Then, I met with the two designers and asked them to make the magazine look like a tool box."
"Cool" paintings: (pin-up style, some contain partial nudity)



"Blue Ice" , "Organic Chrome", "Nebula", "Babe Runner", Gold Pond
Flash Animation Cel hand-drawn and painted in FLASH. Featuring Keely.