Welcome to our List of Services Page!
Below is a brief summary of our services.
To Learn more about each service, kindly click on the desired
service listed below, or in the "Services" sub-menu.
Preventive and Diagnostic Care
(Digital X-Rays • Prophylaxis • Fluoride • Dental Screening
• Consultation • Preventive Resin Restoration)
(Starting at age 3)
(Composite/Resin White Fillings • Reconstruction of Tooth Structure • Crowns)
(Root Canals)
(Scale and Root Planning — Deep Cleaning)
(Partial • Denture • Bridge)
(Extractions)
Orthodontics and Retainer
Treatment Cosmetics
(Veneer and Bleaching)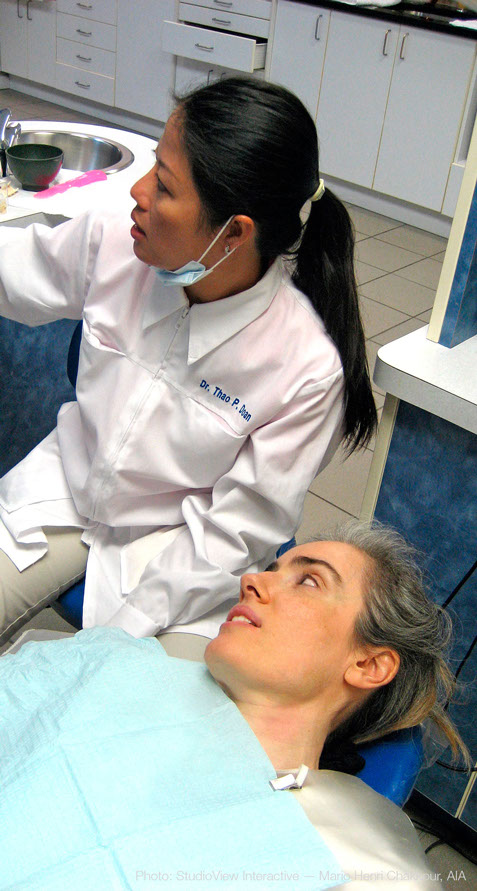 "Dento" is a trademark of Thao P Doan D.D.S., P.C. Copyright © 2003-2021 by Thao P Doan D.D.S., P.C. All rights reserved.